Although she attended the funeral service of her best friend Jenny, Rachel Saunders is persistent that her friend is still among the living. Everyone tells her she is only mourning and can't accept reality. But Rachel won't listen. She has to find Jenny. The mystery leads back to an event some years ago, in her late teens – Rachel's darkest memory, which she now has to unlock.
Booktrailer


Excerpt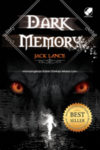 Prologue
She ran through the woods without looking back. Her eyes were wide open; sweat trickled down the sides of her face; her heart hammered. She had to get out, to get as far away as possible. It all seemed like a horrible nightmare, but it was all real. She stopped and listened. She heard nothing beyond her own ragged breathing.
German Kapital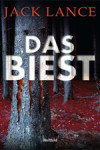 Prolog
Die Frau rannte mit schreckensweit aufgerissenen Augen durch den Wald. Sie drehte sich kein einziges Mal um. Ihr Gesicht war schweißbedeckt, ihr Herz überschlug sich. Sie musste weg von hier, so weit wie möglich. Alles kam ihr noch immer wie ein böser Traum vor. Aber sie träumte nicht! Sie blieb nun doch kurz stehen und hörte außer ihrem eigenen keuchenden Atem nichts.
International editions

German
Weltbilt
Russia
Bertelsmann Moscow
Dutch
Suspense Publishing
Czech
Albatros Media
Bulgarian
Delakort
Indonesia
Bhuana Sastra
E-pub