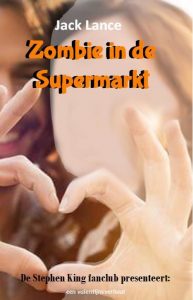 Especially for Dutch readers, the story Zombie in the Supermarket will be available as a FREE download as from Valentine's Day.
The Stephen King Fanclub has the premiere of this story, and all Kings Things readers will receive the link to Zombie in the Supermarket on 14 February. But of course you, as a website visitor, can read this Dutch story, absolutely free.
And if you are a fan of Jack Lance, there is even more fun news: a very small edition of this story will be published in a small pocket (72 pages). Order the pocket here, for 7.50 (including shipping costs), because you don't want to miss it in your collection! Will ship after Valentinesday.
New Dutch story: Zombie in de Supermarkt